373 Group Awards – Winners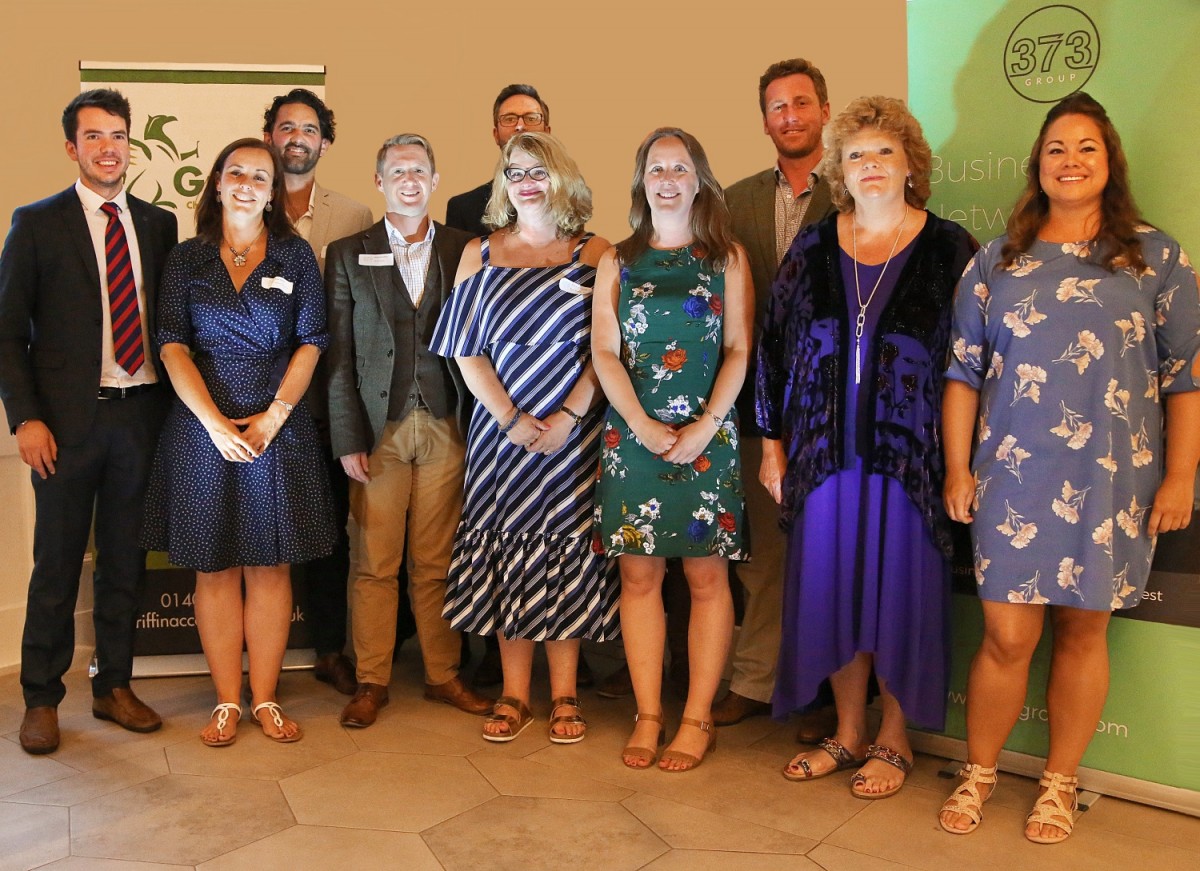 Griffin are very proud to have sponsored the 2017 373 Awards, hosted at the fantastic Deer Park Hotel. The event was a roaring success and it was an excellent opportunity to celebrate the success stories of local businesses.
The winners in each category were:
Best Company – Leads to you
Founded by Justin Elliott in 2010, and initially working from his dinging room table, Leads to you has grown to be a significant local business with more than 25 staff and £3 million annual turnover. The business supplies high quality leads to a range of sectors, including plumbing and heating and now supplies more than 2000 leads a week. The company's success is an inspiration to other local businesses looking to follow in its footsteps.
Best start-up – The Bear Trail
The Bear Trail is a children's adventure trail in Cullompton. Led by fromer army man, Benjamin Jordan, the business has quickly become one of the go-to attractions across the county.
Best Customer Service – Exe Mortgages
David Grimshaw of Exe Mortgages has built up an excellent reputation for customer service, in particular with the self-employed and small business owners who frequently struggle to get the mainstream lenders to understand their financial position.
Best Marketing Company – Aquamarine Media
Aquamarine Media are a search and social agency based in Exeter, but serving clients across the country. The company can boast impressive figures, in particular regarding its expertise with pay per click through Google AdWords and the social media engagement it is able to generate for its clients. A company very much on the up and establishing itself as a key player within the market.
Best Professional Service – Saltare
Saltare have made a name for themselves, providing innovative Business Intelligence services to their clients, which include well known brands such as Walt Disney. Of real testament to the quality of service that they provide is that the company received ten separate glowing nominations for best professional service from its clients.
Best Retail – The Cricket Company
The Cricket Company, owned by Trevor Griffin, embodies its owner's passion for the game in everything it does. The company, based in East Devon, offers expert advice to cricketers to match them with the right kit and boasts 100% 5 star reviews on google.
Best Rural – Turquoise Thinking
Turquoise Thinking are a market research agency that operate from North Devon. The firm has been established for 30 years, and through its excellent customer service, has built a portfolio of clients including leading brands such as Muller Wiseman, Citroen and Npower.
Best Venue – Escot House
Escot House is a beautiful stately home full of character and set in 250 acres of parkland. The estate is a charming and unique venue that plays host to local events, from weddings and conferences to corporate team building events and private functions.
Greatest Social Impact – Hollywell Housing Trust
Headed by the inspirational Katie Sherjan, Hollywell has rapidly grown from a startup charity to a significant force for good across the region. The charity provides housing management services to people with learning disabilities and makes a real difference to the lives of its tenants, who would otherwise struggle to find a sustainable home.
Top 373 person – Ali Shorer (Articulacy)
Ali Shorer is an inspirational leader, hard worker and an excellent role model for everyone involved in business. She is a co-founder of Articulacy, a highly successful company that works within schools universities and businesses to develop communication skills, confidence and raise aspirations.