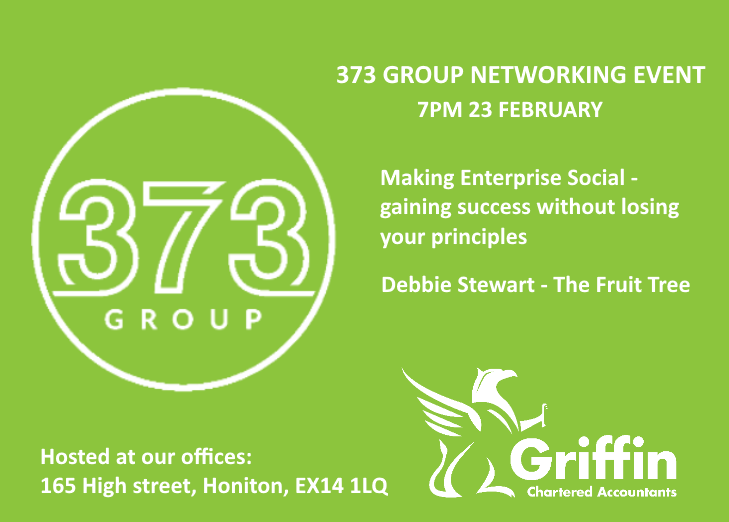 Making Enterprise Social – gaining success without losing your principles
We are very excited to announce that on the 23 February we will be hosting a 373 Group event at our offices in Honiton. The 373 Group is a networking group that looks to bring together like minded businesses across the South West to build friendship, collaboration and knowledge. The group was founded in 2014 and has had a range of excellent speakers including Christian Jones, Managing Director of The Gro Company, Sarah Cressall founder of The Creation Station and Patrick McCaig of the Otter Brewery.
At February's event we are very privileged to be joined by Debbie Stewart of The Fruit Tree, a business consultancy specialising in supporting social enterprises. Furthermore, there will also be sections from 373 founders Chris Lorimer, of management consultancy company Lorimer Consulting and Tom Hope a social media expert. Finally, Griffin will do a short piece outlining the process of renovating our new office and why we chose to invest in East Devon.
The event can be booked here.
There is ample parking, free from 6pm on Dowell Street, just around the corner from our office. We look forward to seeing you at 7pm on 23 February.