Xero Bank Rules

If you make regular payments to suppliers, you can set up bank rules, so Xero recognises what the payments are for. The easiest way to do this is when one of these payments appears in the bank reconciliation.


Use the Create rule link above the bank statement line to create your rule.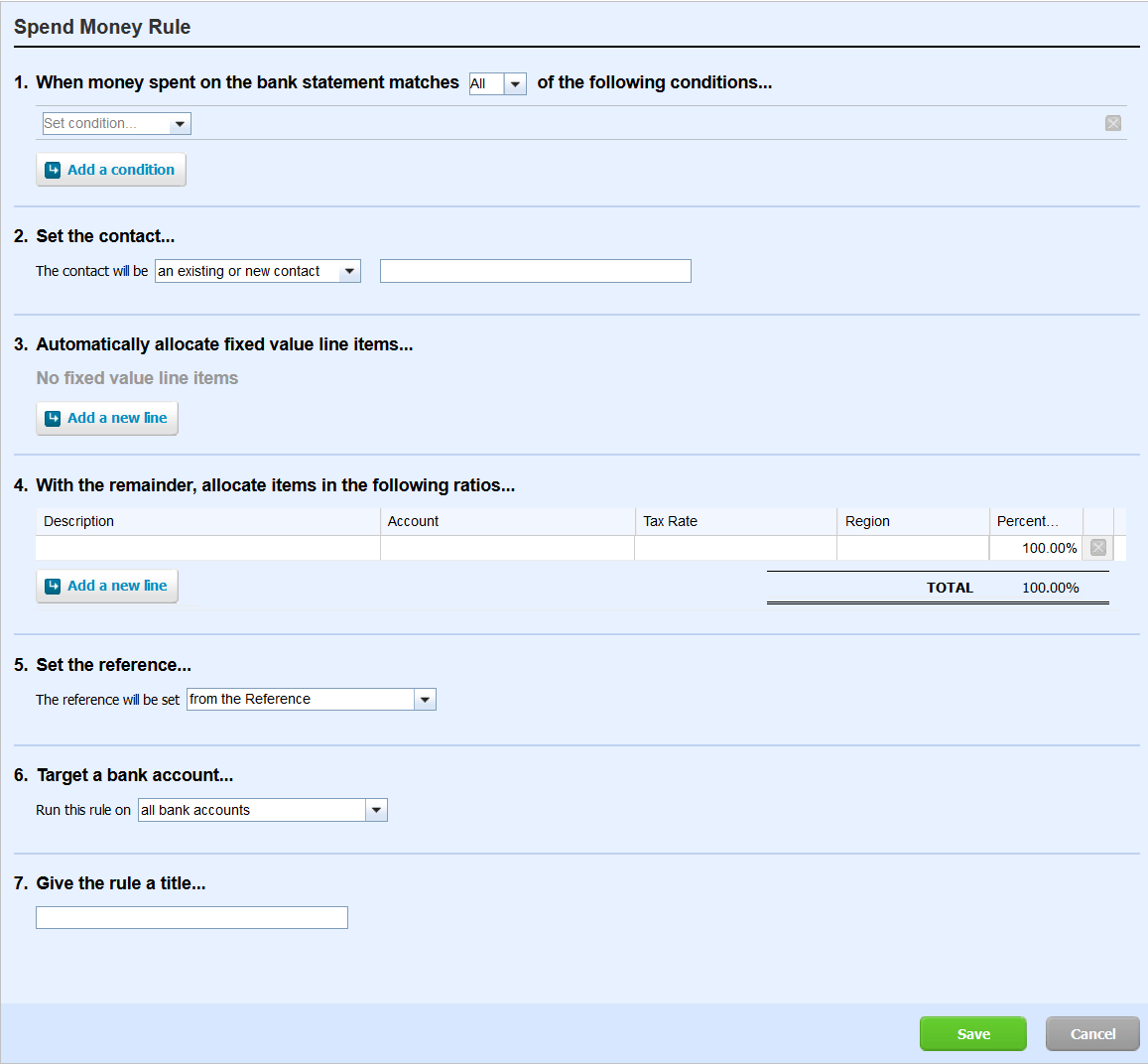 Complete the create rule screen as follows and press save:
Condition – tell Xero how to identify this supplier from your bank statements.
Contact – Supplier's name
Leave blank in majority of cases
Enter the account code you would like Xero to post the transaction to and the VAT rate
Leave as the default
Select the bank account you use to pay this supplier
Give the rule a title
Whenever Xero sees a payment to this supplier, it will try to apply the rule and all you have to do it press 'OK' in the bank reconciliation screen to confirm.