Griffin shortlisted as Apprentice Employer of the Year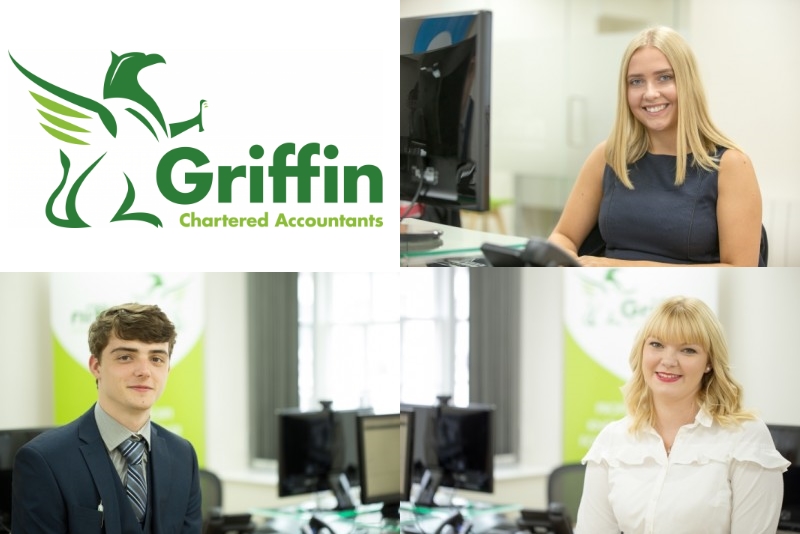 Griffin are delighted to be shortlisted in the 2018 Express and Echo Business Awards as Apprentice Employer of the Year.
The firm places great value on its apprenticeship scheme and invests significant amounts of time and money to ensure they receive the best possible training and development opportunities. This includes sending all Chartered Accountancy trainees to Reed Business School, widely regarded as the best accountancy training institution in the country, owing to its idyllic manor house setting and consistently high pass marks.
Griffin currently have five apprentices and will continue to recruit to support the firm's growth.
"The apprentices are central to our business. Hannah was our first and is now studying to be a fully qualified accountant at Reed Business School. We plan to continue to recruit, ensuring we have people at different levels as they progress through their exams."
Misty Nickells, Partner, Griffin
The firm are also very proud that the apprenticeship schemes are a massive boost to social mobility. Without going to university, an apprentice at Griffin can become a Chartered Accountant, with the £30,000+ salary that qualification comes with, and no debt.
If you would like to know more about Griffin's apprenticeship scheme or are interested in applying, get in touch on 01404 41977 or office@griffinaccountancy.co.uk.